2015 TNT EQUINE Owner's Education Lecture Series
View this year's topics and schedule on our News & Opportunities page.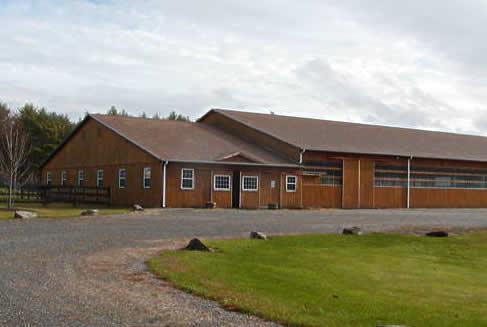 Expanded Facility in North Berwick, Maine
We are still servicing ALL of our current clients and will continue to do so in our new location. You'll get the fabulous service you've come to expect from TNT Equine, along with our team of professionals. We'll still answer your calls, offer 24/7 emergency coverage, and visit your farm at your current farm call fee.
Our new digs are just 9 miles from our former location. TNT Equine is now better suited to meet your needs with more space and enhanced services:
more stalls
acres of turnout
enhanced in-house reproduction and dental services
expanded laboratory
We're still just a phone call away, so call us if you have any questions!
Map and directions
TNT Equine, PLLC is a full service equine ambulatory practice providing New Hampshire's Seacoast and Eastern border as well as Southern Maine with 24-Hour Emergency Care, Preventative Medicine and Reproduction Services as well as routine and surgical Dentistry.

Our team of dedicated doctors and support staff are equipped to provide "dynamite" care for all of your equine health needs.
Our Mission
At TNT Equine, we put horses first. This means that our first and foremost goal is to ensure that the patients entrusted to us, their owners, and caretakers have access to the most up-to-date, accurate and comprehensive medical information available. Our philosophy of quality care is the focus of our facility. From preventative maintenance to highly specialized dental surgery and reproduction work, our team of dedicated professionals are leaders in patient centered care.
Accepting New Patients
We are currently accepting new clients within the Eastern NH and Southern Maine region. Please call 207-957-4000 or email: info@tntequine.com to verify that you are within our service area.